What is unstructured data used for?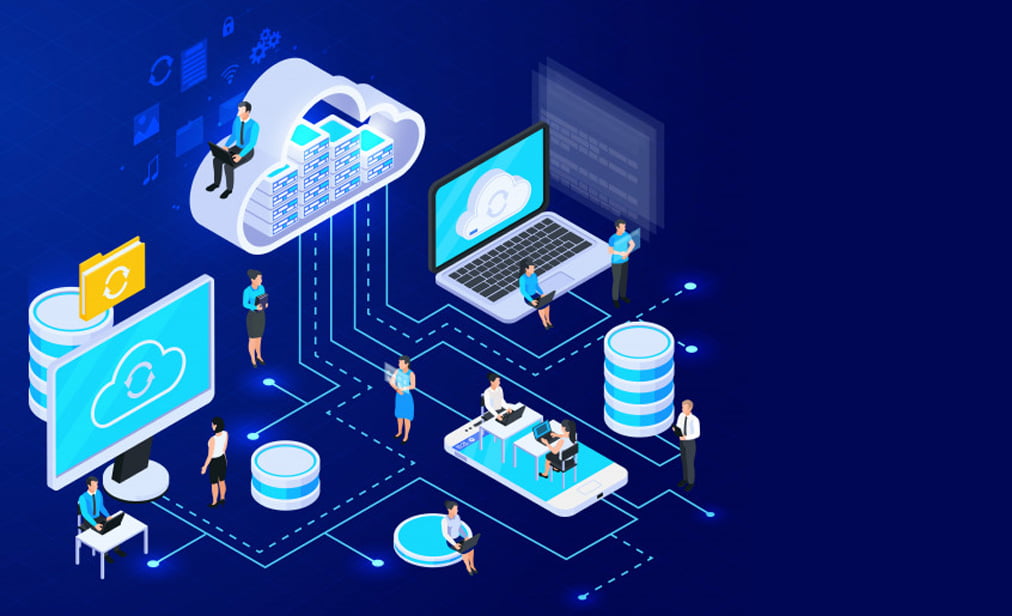 What is unstructured data?
About 80% of the data processed by the organization remains unstructured data, which makes it necessary for the business to handle the increasing store of it. Unstructured data is essential to speed up the decision making while monitoring and reporting the movements of shipments.
It is said that in the coming years, the data would grow till 163 zettabytes. Unstructured data comes in various shapes and forms; it may be documents, social media, pictures, videos, audios or sensors, etc.
?It does not have any set record format, whereas the structures data have fixed record lengths with specific data fields. The unstructured data needs to be processed and prepared and then can be stored in the cloud to maintain records for future use.
In this article, we will let you know more about unstructured data with the latest tips and tricks.
How can companies use unstructured data?
Unstructured data doesn't include your accounting, inventory management, or order system because they are structured in the same way as series. The organization can structure its data with the help of data management strategies, which will help them to stay ahead of their competitors and eliminates the need to store more data than it is needed. Structured data helps to enable the leader to work smarter.
The unstructured data affects every employee from entry-level to CEO of the company, and one needs to access policies and guidelines for accessing it. The organization assesses and determines the data to find what they need to do next.
The organization blends the data according to their records while having complete information at their fingerprints. These data could be strategic such as maps integrating the sales demographics information.
It also helps to show which parts of the manufacturing rework got failed to anticipate the problem and eliminate it. This is becoming a fast business practice and has matured to an extent for reliability, speed, and security to seamlessly support the massive volume of data.
Every business has unstructured data that they should know to use smartly for seeking the advantage. They should know exactly what to keep and discard because storing the data is expensive, and maintaining the large size requires lots of processing power.
In the case of photographs, it can be linked to a specific location through GPS technology or can be linked to contextual data.
The larger organizations have staff and experts, whereas the other uses cloud-based unstructured data preparation such as Amazon AWS, Microsoft Azure, and IBM Cloud, which makes it affordable for the companies.
Artificial Intelligence algorithms are helping to extract a large volume of unstructured data with the help of big data tools and software such as Hadoop to process, mine, integrate, store, track, and index the insights of the report.
It is impossible to manage such big data without the help of these tools. These quickly scans the vast datasets and analyze the patter, behavior, and decision making of the customers to give an idea about the most efficient product and services of the market.
They also explain the email and chatbots conversations to disclose regulatory issues, which can create a negative impact on business. This is done by natural language processing, sentiment analysis, pattern recognition, and speech-to-text conversions.
These vast data can also mislead to security problems if not handled with care as they include personal information like credit card numbers and social security numbers. The value of data can also get lost into the shuffle, so harnessing the information remains challenging.
Which system is best for storing unstructured data?
The unstructured data can be stored by both NAS and object storage, as both of them have their benefits. NAS is a traditional and reliable one that keeps the files categorized and organized for easy to sort.
It is fast and user friendly but lacks scalability while compared to object storage. In contrast, object storage uses metadata and sorts the files by attributes, including name, creation date, and location. It is highly scalable but lacks when it comes to performance.
If you want your storage system to boost, then investing in flash might be a good option for you. It comes with a speedy alternative to hard drive disks in case of more workloads and also speeds up the things. They consume less energy and space and are less pricey.
Can storage tiering help?
Storage tiering is not a new concept but has gained popularity with the rise of unstructured data. With the help of automated storage tiering, one can divide the categories amongst unstructured data and organize it frequently by making it available.
Under the wide variety of data, restructuring the data in this way can help to improve the performance and manage the cost.
Conclusion
So these were the importance of unstructured data, which has become an essential part of success for every organization. In this world full of information, it is impossible to access fast gain and achievements without processing and analyzing the data.
These tools save a lot of time and money for the organization and require less workforce. The emerging of new technologies into this is making it easier and faster by providing a variety of options under your budgets.
So if you were still unaware of these facts, its high time to start receiving the benefits provided by it. The world is getting smarter, and it's tough to stay ahead of your competitors without proper analysis of customer requirements and wrong decisions affecting your organization.
It needs to be identified soon to take new measures. The internet and technology have sped up in the addition of data, so choosing the correct and limited ones are of utmost importance. Make sure you analyze the requirements of your organization and invest accordingly.